BARENTZ RAVAGO CHEMICAL SPECIALIST RUS, CJSC (BRCS RUS)
Phone: +7 (495) 728-4213
Address: 22, Krasnaya Presnya Str., 123022, Moscow, Russia
E-mail: dmitry.mironov@brcsgroup.ru
Web: http://www.brcsgroup.com
Country: Russia
Delivery from warehouses in Moscow and Saint Petersburg of raw materials for the different types of paints production and additives for dry construction mixtures.
BASF SE

Address: Germany
E-mail: 119652@expocentr.ru
Country: Germany
BASF is the world's leading chemical company: The Chemical Company. Its portfolio ranges from chemicals, plastics, performance products and crop protection products to oil and gas. We combine ...
BAYER, A/O
Phone: +7 (495) 234-2000
Address: Bldg. 2, 18, 3rd Rybinskaya Str., 107113, Moscow, Russia
E-mail: 119648@expocentr.ru
Country: Russia
Bayer MaterialScience is the world leader in manufacturing of raw materials for polyurethane paint systems. Aliphatic and aromatic isocyanates, polyethers, polyesters, polyacrylates, UV-curing resins ...
BINA GROUP, LLC.

Phone: +7 (495) 225-5411
Address: 52, Elektrozavodskaya Str., 107023, Moscow, Russia
E-mail: sales@binagroup.ru
Web: http://www.binagroup.ru
Country: Russia
Decorative and special-purpose paints & varnishes, solvents, chemical raw-materials for paints & varnishes. Branch offices are located in St. Petersburg, Kiev, Novosibirsk, Ekaterinburg, ...
BIOLAR, OLAINE CHEMICAL PLANT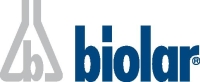 Phone: +371 67964400
Address: 3, Rupnicu Str., LV-2114, Olaine, Riga Region, Latvia
E-mail: biolar@biolars.lv
Web: http://www.biolar.lv
Country: Latvia
BIOLAR company is one of the leading chemical enterprises in Baltic States. Main activities are production of semi products for coating industry: drying accelerators, resins, plasticizers. Production ...
BOHAKO+WOBUS GMBH
Phone: +49 (40) 410-99909
Address: Alte Rabenstrasse 32, 20148 Hamburg, Germany
E-mail: info@bohako.de
Web: http://www.bohako.de
Country: Germany
Raw materials and additives, equipment for paints production, as well for powder paints and laboratory equipment, pumps, different equipment and consulting.
BPC CHEMICAL TECHNOLOGIES
Phone: +7 (495) 780-3165
Address: Bldg. 2, 50A/8, Zemlyanoy Val Str., 109028, Moscow, Russia
E-mail: contact@bpc.ru
Web: http://www.bpc-chem.ru
Country: Russia
Titanium dioxide Cristal 122, 128, 134 (Cristal Global). Coilcoating Coilshield (JKCC). Additives for polymer industry Richnox (Rich Yu). EPDM Royalene (Lion Copolymer).
BRIDGE CHEM
Phone: +7 (495) 979-1809
Address: F-15, Everest Building, 7th Floor, 156, Tardeo Road, Mumbai, 400034, India
E-mail: bridgechem@vsnl.net
Web: http://www.bridgechem.com
Country: India
Pigment and dye production.
BRILLIANT LINE, JSC
Phone: +7 (499) 124-5926
Address: 3, Profsoyuznaya Str., 117036, Moscow, Russia
E-mail: ofice@bll.ru
Country: Russia
Our activities: lines of liquid painting, powder painting, cataphoresis, shot-blasting machines, additional equipment, assembling, start-up and commision, guaranteed and postguaranteed maintenance.
BYK-CHEMIE GMBH, GERMANY
Phone: +49 (281) 670-0
Address: Abelstrasse 45, 46483 Wesel, Germany
E-mail: info@byk.com
Web: http://www.byk.com
Country: Germany
Statutory activities of a foreign legal entity: the production and marketing of chemical products, catalysts, synthetic materials, as well as measuring and control devices, construction, acquisition ...
C.H. ERBSLÖH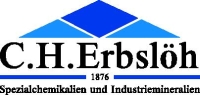 Phone: +7 (495) 649-8813
Address: Bldg. 1, 1/2, Leninskiy Prospekt, 119049, Moscow, Russia
E-mail: info@cherbsloeh.ru
Web: http://www.cherbsloeh.ru
Country: Russia
The company is the international European distributor for numerous fields of chemical industry such as coatings and adhesives, cosmetic, rubber and plastics, lubricants and etc.
CALDAN SERVICE GMBH
Phone: +49 (6621) 79579-0
Address: Frankfurter Str. 7, D-36251 Bad Hersfeld, Germany
E-mail: info@caldan.dk
Web: http://www.caldan.dk
Country: Germany
Caldan Conveyor A/S is a well-established company with 40 years of experience in designing, manufacturing and installing overhead & floor conveyors, within various industries with various handling ...
CAMELOT MADEN
Phone: +90 (212) 6072860
Address: Bahçeşehir 2 kisim mah. 9. Cadde, Manolya sk, Özgün Tan Villa Sitesi, No.1S, Basaksehir, İstanbul, Turkey
E-mail: gulnara@kamelot.com.tr
Web: http://camelot-maden.com
Country: Turkey
Sale of fillers for paintwork materials and PVC products.
CELANESE EMULSION POLYMERS
Address: Germany
E-mail: 119773@expocentr.ru
Country: Germany
Сelanese Emulsion Polymers is on of the largest manufacturer of water-borne emulsions — based on VAE, Acrylic, PVA and other polymers used in P&C, adhesives, construction, nonwoven & other industries.
CELLULOSE ETHERS, NTF, LLC.
Phone: +7 (495) 915-3346
Address: 54, Zemlyanoy Val Str., Moscow, Russia
E-mail: info@efcell.ru
Web: http://www.efcell.ru
Country: Russia
Official distributor of Ashland Specialties Ingredients (ASI) in Russia and in Belarus. Full range of additives for coatings.
CH-POLYMERS
Phone: +358 (400) 230-134
Address: Raisionkaari 55, Raisio, Finland
E-mail: info@ch-polymers.com
Web: http://www.ch-polymers.com, www.fp-pigments.com
Country: Finland
CH-Polymers® is a manufacturer of sty. acrylate, polyvinyl acetate and other kinds of binders and additives for paint and construction industry. FP-Pigments® is a producer of white opacity pigment ...
CHEM-COURIER
Phone: +7 (499) 346-0342
Address: Office 403, 73, Volokolamskoe Shosse, 125424, Moscow, Russia
E-mail: sales@chem-courier.ru
Web: http://www.chem-courier.ru
Country: Russia
Daily news on the website www.chem-courier.ru, prices, analytical reviews, production volume, trends in demand, export and import. Chem-Expert is an analyst on the market of coatings.
CHEMALT TRADE HOUSE, LLC.
Phone: +7 (495) 981-6632
Address: 65, Kashirskoe Shosse, 115583, Moscow, Russia
E-mail: irina@tio2.ru
Web: http://www.tio2.ru
Country: Russia
For more than 10 years CHEMALT has been known as a reliable suplier of the titanium dioxide, polymers and additives. CHEMALT means permanent presence of raw materials at stock.
CHEMAVTOPLAST, LTD.

Phone: +7 (495) 505-6214
Address: 14, Yuzhnaya Str., 142172, Shcherbinka, Moscow Region, Russia
E-mail: polimer@himavto.ru
Web: http://www.himavto.ru
Country: Russia
Manufacturer of high-quality polymeric containers. A wide selection of products, suitable for application in different branches of industry.
CHEMETALL
Phone: +7 (495) 781-7463
Address: Office 10, Bldg. 1, 62, Usacheva Str., 119048, Moscow, Russia
E-mail: marina.basova@chemetall.com
Web: http://www.chemetall.com
Country: Russia
Chemetall is the only global company in the world, which is solely dealing with chemicals for surface treatment prior to painting. Our product list includes all types of products for pretreatment.