CHEMPARTNERS
Phone: +7 (495) 710-8642
Address: 7, B. Strochenovskiy Pereulok, 115054, Moscow, Russia
E-mail: elena.abramova@propartners.ru
Web: http://www.propartners.ru
Country: Russia
ChemPartners was founded in 2001 as the Russian, Indian and Chinese joint venture; it is a professional distributor (specialization in supplies of chemical raw materials).
CHIMTON
Phone: +7 (495) 485-6581
Address: Office 314, Bldg. 1, 107, Dmitrovskoe Shosse, Moscow, Russia
E-mail: chimton@mail.ru
Country: Russia
Chimton is the official distributor of the plant Precolor as (The Czech Republic) — production of titanium dioxide and inorganic dyes.
CHINA CHEMICAL CO., LTD.
Phone: +7 (919) 871-6244 (ìîá./mob.)
Address: 146L, Dovatora Str., Rostov-on-Don, Russia
E-mail: koshelev@dragon-cce.ru
Web: http://www.dragon-cce.ru
Country: Russia
Quality equipment from the leading manufacturers in China for the paint industry: bead mills, dissolvers, reactors, laboratory equipment, beads.
CNNC HUA YUAN TITANIUM DIOXIDE CO., LTD.
Phone: +86 (21) 20916107
Address: 7th Floor, Hui Zhan International Business Center, No.9300, Hu Nan Road, Pudong New District, Shanghai, China
E-mail: cnnctioxhua@hotmail.com
Web: http://www.tioxhua.com
Country: China
CNNC Hua Yuan Titanium Dioxide Co. Ltd. is the first rutile type TiO2 manufacturer in China, which was established in 1989. We have five wholly-owned subsidiaries so far, including one sales ...
COMPANY VPK, LLC.
Phone: +7 (495) 781-2855
Address: 35, Perovskiy Proezd, 111024, Moscow, Russia
E-mail: order@hangon.ru
Web: http://www.hangon.ru
Country: Russia
We offer a wide range of products for powder coatings industry: HangOn® (smart and effective masking, hanging and handling of products in coating process), GreiffIndustrimiljo AB (customized painting ...
COMPLEX PRO, LLC.
Phone: +7 (495) 648-8373
Address: 12, Yuzhnaya Str., 142172, Shcherbinka, Moscow Region, Russia
E-mail: info@complexpro.ru
Web: http://www.complexpro.ru
Country: Russia
Wholesale: iron oxide pigments produced in China, Russia and the EU; titanium dioxides produced in EU; plastic molds and materials for the manufacture of concrete products.
CONFERUM
Phone: +7 (495) 227-6263
Address: Site 54B, Shchelkovskoe Shosse, 143900, Balashikha, Moscow Region, Russia
E-mail: info@conferum.ru
Web: http://www.conferum.ru
Country: Russia
CONFERUM manufacturing company produces removers for various paint-and-lacquer coatings, corrosion inhibitors, surface treatment agents, pickling and passivating compounds, peat-oil mixture for all ...
CONSTANTA, LTD.
Phone: +7 (812) 372-2903
Address: Litera O, 29, Marshala Govorova Str., 198097, Saint Petersburg, Russia
E-mail: office@constanta.ru
Web: http://www.constanta.ru
Country: Russia
CONSTANTA LTD. develops and produces equipment for non-destructive testing of coatings and metals: thickness gages for all types of coatings, protective coating total quality control equipment, ...
CONSUS SP. Z O.O.
Phone: +48 (14) 681-42-36
Address: ul. Metalowców 25, 39-200 Dębica, Poland
E-mail: info@consusfarby.pl
Web: http://www.consusfarby.pl
Country: Poland
Consus is a producer of powder coatings. Our products are of high quality and in whole range of standards color (RAL, NCS, Panton) and customer colors. Antique, hammer, crocodile skin effect and ...
CPS COLOR, LLC.
Address: Finland
E-mail: 119779@expocentr.ru
Country: Finland
CPS Color is the only major supplier of integrated tinting solutions. We produce CPSCOLOR™ colorants & COROB™ dispensing and mixing equipment.
CYTEC
Phone: +7 (495) 956-2129
Address: Square Marie Curie, 11 B-1070 Brusselss, Belgium
E-mail: evgeni.ermakov@cytec.com
Web: http://www.cytec.com
Country: Belgium
Cytec produces innovative raw materials for varnish-and-paint industry: binders and additives for liquid coatings, resins for UV-curable and powder paints, for the tyre and composite materials ...
D.W. RENZMANN APPARATEBAU GMBH

Phone: +49 (6751) 878-0
Address: Industriestraße 1, 55569 Monzingen, Germany
E-mail: info@dw-renzmann.de
Web: http://www.dw-renzmann.de
Country: Germany
D.W. RENZMANN is a manufacturer of washing machines for container, mixing vessels, tote tanks, bunghole drums and distillation units for soiled cleaning media and customized specific solutions for ...
DELTACHEM LLC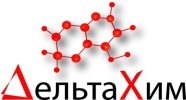 Phone: +7 (495) 971-6793
Address: 2, Nekrasova Str., Residential District Skhodnya, 141420, Khimki, Moscow Region, Russia
E-mail: order@deltachem.ru
Web: http://www.deltachem.ru
Country: Russia
Official ditributor of AkzoNobel for ELOTEX®, BERMOCOLL®, BERMODOL® and EXPANCEL® in Russia and Belorussia.
DETE DR. TETTENBORN GMBH
Phone: +49 (911) 3477-0
Address: Steinfeldstr. 15, 90425 Nürnberg, Germany
E-mail: info@dete.de
Web: http://www.dete.de
Country: Germany
DETE is supplier of 2-component equipments, paint flow healter, ariess spraying equipments, paint spray guns, complete paint spray line and driers. Paint robots.
DISPAK
Phone: +7 (495) 972-9234
Address: Bldg. 2, 37, Vernadskogo Prospekt, 119415, Moscow, Russia
E-mail: dispak.lkm@gmail.com, dispak@mail.ru
Web: http://www.dispak-lkm.ru
Country: Russia
DISPAK offers anticorrosion, waterproofing coatings and paints with antibacterial antifungal properties. For internal and external works. The effective period is more than 10 years.
DONAU LAB. MOSCOW
Phone: +7 (495) 604-1023
Address: Bldg. 1, 5, Sredniy Trekhgorny Pereulok, 123022, Moscow, Russia
E-mail: office-ru@donaulab.com
Web: http://www.donaulab.ru
Country: Russia
Delivery of DATACOLOR equipment for quality control and color formulation, reactors for synthesis of materials and coatings that are resistant to corrosion.
DRESDNER LACKFABRIK NOVATIC GMBH & CO. KG
Phone: +7 (812) 493-3869
Address: Clemens-Müller-Str. 5, 01099 Dresden, Germany
E-mail: info-ru@ru.novatic.com
Web: http://www.novatic.com
Country: Germany
Novatic® developies, produces and supplies customised coating materials for the business divisions Anti-Corrosion Protection Paints, Industrial Paints and Construction Paints.
DUPONT SCIENCE AND TECHNOLOGIES, LLC.
Phone: +7 (495) 797-2200
Address: Bldg. 3, 17, Krylatskaya Str., 121614, Moscow, Russia
E-mail: yulia.degtyareva@dupont.com
Country: Russia
DuPont™ is a world largest titanium dioxide producer. DuPont™ offers premium rutile titanium dioxide pigment (Ti-Pure® brand) for application in coatings, plastics and paper manufacturing.
DYO BOYA FABRİKALARI SANAYİ VE TİCARET A.Ş.
Phone: +90 (232) 328-08-80
Address: 10003 Sok.No.2, A.O.S.B., Cigli 35620 Izmir, Turkey
E-mail: info@dyo.com.tr
Web: http://www.dyo.com.tr
Country: Turkey
DYO Paint Factories Industry and Trade SA is the world's leading paint and coatings manufacturer. The company supplies a very wide range of high quality paints and coatings for different sectors ...
ECKART GMBH
Address: Guentersthal 4, 91235 Hartenstein, Germany
E-mail: 119846@expocentr.ru
Country: Germany
The production of aluminium, golden-bronze, pearlescent, zinc and other metallic pigments and its concentrates for decorative and technical application in Paints & Coatings and other branches of ...