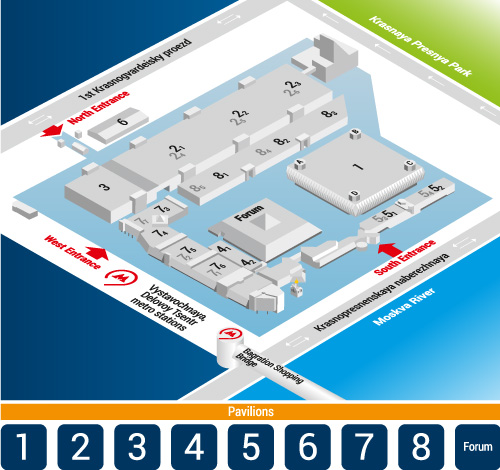 The best exhibition venue in the centre of Moscow, close to the Vystavochnaya and Delovoy Tsentr metro stations, provides convenient traffic connection and a comfortable working environment.
The highly professional and experienced staff of Expocentre and its partner companies deliver high-quality exhibition and related services that also include the rapid preparation and clearance of customs documents, loading/unloading and installation of equipment as well as its undisturbed operation during the exhibition running.
Expocentre Fairgrounds offers state-of-the-art indoor and outdoor exhibition facilities that allow exhibiting and demonstrating innovative technology and high power-consuming equipment.
Address:
Expocentre Fairgrounds
Krasnopresnenskaya nab., 14
Moscow, Russia, 123100