Chemetall

As one of the leading global players we are familiar with Surface Treatment in all its facets. Quality products and services are the prerequisite for our successful business. However, at Chemetall, we know that it takes more than that to be a preferred global supplier.
ÊÎËÎÐÈÑ ÃËÎÁÀË ÊÎËÎÐÈÍÃ ÊÎÍÑÅÏÒ www.coloris-gcc.com Manufacturer of colorants for tinting systems. VOC free and multi-compatible colorants, colorants for decorative and Industrial paints, Development of bespoke colorants and color databases.
PAV. FORUM, STAND FC035.
France
2648 Rn 7, 06270 Villeneuve Loubet, France
TEL +33 (4) 92-02-61-90
FAX +33 (4) 93-20-94-07
E-mail: colorants@coloris-gcc.com
COMEC & DROMONT group www.dromont.com

is a leader in dispensing systems, engineering, manufacturing of turnkey plants and machinery in mixing, milling and dispersing for paints and inks production.
HIGH-TECH DISPERSING
The KYNESIS is a new Technology for dispersion in both water and solvent-borne productions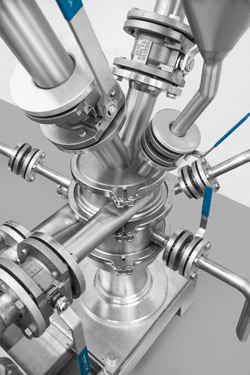 Born to increase efficiency and speed when making a powder slurry, our revolutionary high speed dispersing technology brings innovation to the rotor-stator-principle.
The continuous in-line dispersion - thanks to its combined effect of different particle reduction - achieved a high shear gradient and a very fine distribution of solid particles (suspensions) and liquids (emulsions).
This innovative system is simple to install and offers an easy integration into the existing process and a large range of applications
ADVANTAGES:

60% energy saving compared to a traditional rotor-dynamic pump
High flexibility and versatility to cover a wide range of products, viscosities and densities
Up to 75/80% of dry components can be run through the machine (or can be added to the liquid part)
Easy cleaning of the dispersing chamber with much reduced time for batch changing
90% cleaning agent reduction compared to a traditional disperser
Reduced cost of waste recycling-disposal
Manufactures in stainless steel AISI 304 highest quality
ETIKA Powder Coatings www.etikapowder.com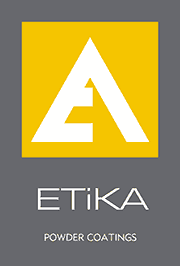 We, as ETIKA POWDER COATINGS Co., are the manufacturer of high quality "Powder Coatings" (Epoxy, Epoxy Polyester, Polyester, Wood Effect, Powder Coatings)" in Istanbul/TURKEY. We offer the finest combination of quality, economics and compliance to the industrial coating users. Our company has been established with the most modern equipment and with the latest technology. We built a modern, professional R&D and Quality Control Departments with our experienced, specialist and reliable staffs who believes the priority of customer satisfaction. Therefore, our experienced and well educated R&D Department's hard works brought us ISO 9001 Certificate". Also, our all machineries have been imported from Mixaco and Hosokawa /Germany, from Buss and BBA/ Switzerland. We prefer using only high quality raw materials to keep our quality on a high-standard level all the time. We are currently exporting majority of our production to 15 different countries. We are ready to give our best possible service to all customers with our professional team. At the exhibition we will present the new version of the antique, polyester and polyurethane powder coatings.
Pulver Kimya www.pulver.com.tr

Pulver Kimya being the pioneer in powder coatings manufacturing in Turkey is proud to be the prominent powder coatings supplier in the domestic market since 1988 and in various export market since 1994 with a wide range of high quality products and service. One of our goals is to continuously improve our raw material and technology research abilities to provide new products to the powder coatings industry. Our goal of transforming our company into an international player has given us a strong presence in Middle and East Europe as well a Ex-Soviet Republics. Our goal is to be the leader in these market. Another goal that we pursue to achieve is to make our environmentally sensitive products used by the world and educate the application companies to be more environment sensitive.
SOP – INTERNATIONAL www.sop-international.si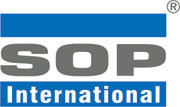 has over than 55 – year tradition in project design and production in: pretreatment equipment for metal industry, painting and drying equipment for metal industry, powder coating equipment, e-coating systems, transport equipment, equipment for heat energy recovery, waste water and air purification equipment, technological projects and assembly.
CNNC Hua Yuan Titanium Dioxide Co., Ltd. (CHTI), www.sinotio2.com/

established in 1989, is a large specialized producer of titanium dioxide, who was the first ever in China to introduce advanced foreign technology and equipment.
We are customer-demand oriented. We are making unremitting effort to meet high standard, to strive for product excellence, and to add product reliability. In this way, we gain competitiveness; we stand out as an influential producer.
In order to achieve sustainability, we think highly of safe production and environmental protection; we seek superior managerial maneuver; we introduce advanced technology; we collect customer feedback and focus on research and innovation.
KRATA Group www.krata.ru; www.technohim.ru

We produce and sale products and raw materials for paint industry: alkyd, alkyd-urethane, alkid-phenol coatings and laquers, pigments, maleic anhydride, acrylic emulsions, flame retardants, special raw materials.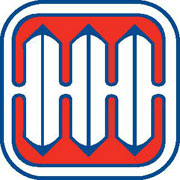 ZHUKOVSKY MACHINE-BUILDING PLANT JSC www.eurobanka.ru Manufacture of tin cans for chemical and paintwork products in capacity of 0,35 – 28 ltr. Varnishing and full-coloured lithography of tin.
ÀÎ «ÏÎËÈÒÅà ÕÎËÄÈÍû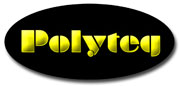 Delivery JOTUN powder coating and pretreatment chemicals Henkel from our warehouse in Moscow and other regions. Delivery powder coating equipment GEMA, automatic and manual coating lines for aluminum and steel parts. Service, spare parts, technology.