Happy Global Exhibitions Day!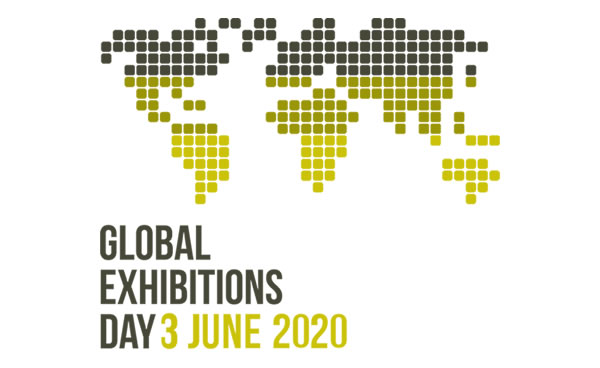 The exhibition community celebrates Global Exhibition Day 2020 on June 3. This year, it's the 5th edition of this annual celebration. This day is not only about us, exhibition professionals, but also about all exhibitors, attendees, and everyone else involved in this important business.

This year, Global Exhibitions Day is celebrated in a very complicated economic situation. The global exhibition industry is going through tough times. That is why GED 2020 will focus on one message: Exhibitions are key to rebuilding economies.

Today, it is generally recognized that the exhibition industry plays the critical role in the economic growth. Exhibitions accelerate the development of industry and commerce, growth of export, and introduction of innovations. They give every opportunity to see all latest developments and products, generate new partners, sign mutually beneficial contracts, and promote international cooperation.

EXPOCENTRE is one of the oldest members of UFI – the Global Association of the Exhibition Industry and a major Russian exhibition company that celebrated its 60th anniversary in 2019. The company attaches great importance to celebrating Global Exhibitions Day. Every year EXPOCENTRE Fairgrounds hosts more than 100 exhibitions, which welcome almost 29 thousand exhibitors. They choose this venue not only because it is the place to showcase innovations, advanced technology, products and services, but also a great opportunity to network face to face with manufacturers, developers, suppliers, customers, and potential investors.

During this difficult time, we never lose touch with our partners and exhibitors. We are doing everything we can and will keep doing it to support our peers. EXPOCENTRE is working on its projects, improving the existing services and offering new ones to be in step with the times, and proposing new forms of cooperation.

All exhibition professionals come together to celebrate Global Exhibitions Day, which shows us that together we can overcome all difficulties. Let me wish all our partners and colleagues tenacity, professional growth, good health, and family wellbeing!
Sergey Bednov
Director General
EXPOCENTRE AO
---
We would like to share with you some photos that we have prepared for Global Exhibitions Day 2020. Here we want to show you something which usually escapes our exhibitors and visitors: the work of many people, who make participation in major events held at EXPOCENTRE Fairgrounds comfortable, which stays behind the scenes.
---