Bang & Bonsomer offers innovative materials
25 / 02 / 2022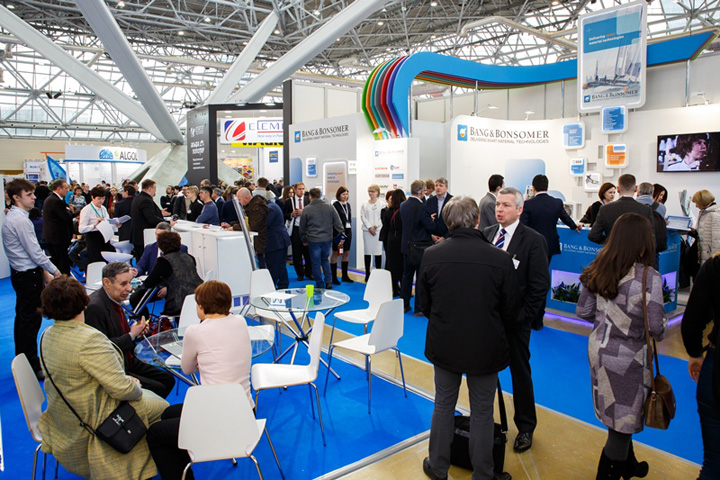 One of the largest suppliers of chemical products for various industries, a major official distributor of the world's leading manufacturers of chemical products, developer and promoter of innovative materials' technology, the creator of its own products created by innovative technologies in laboratories and technical centers -- all this is about Bang & Bonsomer, an exhibitor of Interlakokraska 2022.
This Group of Companies is focused on fruitful cooperation. It supplies high-quality raw materials and also offers solutions for manufacturers. The Bang & Bonsomer Technical Center has a wide range of tasks related to the development and optimization of formulations, the selection of tinting systems, and the search for solutions according to the customer's specifications.
Anna Kuprikova, Head of Industrial Coatings:
- Bang & Bonsomer Company has been cooperating with manufacturers such as Elementis, Eastman, Chromaflo Technologies, EOC, Huntsman, King Industries for a long time. To expand our capabilities, we have also recently marketed products from manufacturers such as Momentive, Buckman Inc., Imerys, and Vink Chemicals.
Imerys Company offers a wide range of functional fillers: talc, mica, wollastonite, kaolin, and others. The product range of Momentive Company range has long established itself in the market: their special silanes, which allow flexible modification of formulations, meet the latest market challenges. Among Buckman's products, anti-corrosive additives are of particular interest, allowing to inhibit oxidation processes in containers, as well as to act as a highly effective alternative to traditional zinc phosphate, being a more environmentally friendly product.
Microbiological protection of paint and coatings is the main focus of Vink Chemicals offering a wide range of biocides, selection services, testing and microbiological audits of plants.
Most of these new products will be presented at the Interlakokraska 2022 Exhibition at the stand of Bang & Bonsomer.
---