Sergey Mikheev, Spektr Plant: "Nothing better than organic silicon compounds has been invented in our sphere yet..."
04 / 03 / 2022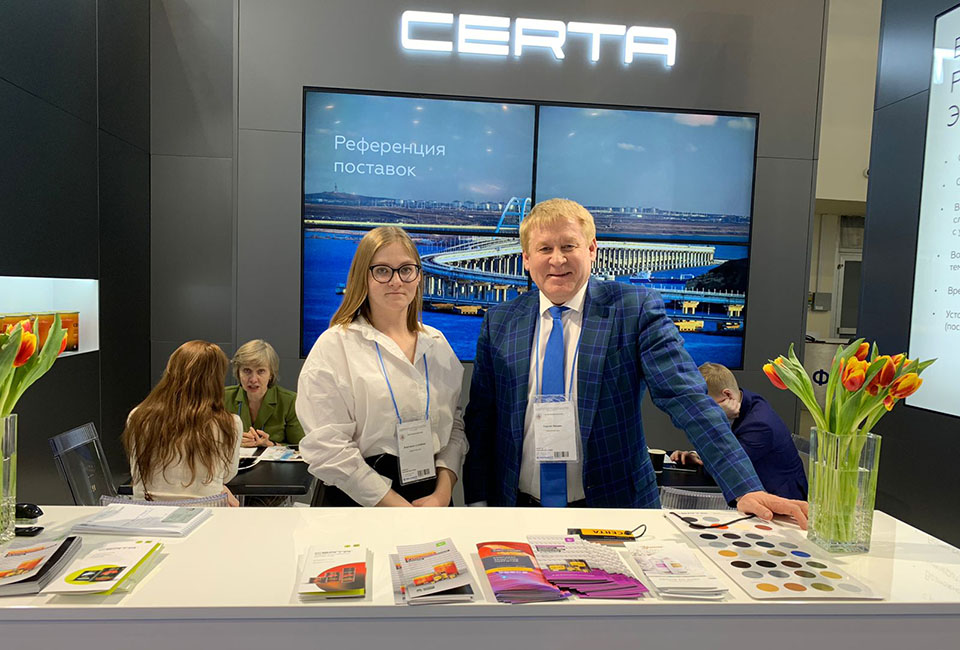 NPP Spektr is a Novocheboksarsk full-cycle plant with a patented production technology: the Company's specialists guarantee high quality from input production control to the output of finished products. At the plant's exhibition stand, we asked several questions to the Director of the enterprise, Sergey Mikheev.
- Sergey Petrovich, your company is considered a leader in the production of high-heat enamels in Russia. You are not new to the Interlakokraska exhibition and to the paint and coatings industry in general. Would you tell us, what did you bring this year? What are the distinguishing features and advantages of these products?
-Yes, indeed, we have accumulated a lot of experience. On March 14 of this year we will celebrate the company's 22nd anniversary. From the first days of our plant, we have been considering the production and sale of paintwork materials with special properties as our priority. These are organic silicon compounds, these are primordial materials that are popularly called silicones. Our silicones have unique properties. It is high temperature resistance, up to 1,200 degrees, it is vapor permeability, water resistance, resistance to UV rays, the possibility of transportation, storage, and application at sub-zero temperatures. When developing the Arctic, whether for military or civilian purposes, the first thing is infrastructure. And the world has not invented anything better for the painting of buildings and structures at extreme temperatures than silicone paints. We have a successfully implemented project on Franz Josef Land.
Would you tell us more about it, please?
This is the Arctic Air Defense Base of the Russian Ministry of Defense. The base was built between 2016 and 2017, and the steelwork was painted at minus 23 degrees with our silicone paint. This is the only material that polymerizes at subzero temperatures. Today we have all the necessary facilities, we ourselves produce polyorganosiloxane resins, the feedstock for organic silicones, and we manufacture finished products in both large and small containers and aerosol cans to meet the demand in the consumer market. These materials are in demand both in the b2b sector and among individuals, who are actively engaged now in suburban construction because of the pandemic.
You have strong ties with serious partners...
Yes, we have been working with many companies for 10-15 years. These are mainly enterprises producing turbojet and jet engines for airplanes and helicopters. In addition, the paint is used to protect components and assemblies of launch-vehicle engines against high temperatures. Our high temperature-resistant enamels are also used for infantry fighting vehicles, armored personnel carriers, Tiger vehicles manufactured by the Arzamas Machine-Building Plant.
You don't seem to have a shortage of customers, but you still take part in the exhibition. Is this some kind of image-making trick?
The exhibition is valuable for communication with consumers, colleagues, and partners. A kind of cross-section of the community. If we talk about the products, as I said, the exhibition is interesting to both companies and individuals, so it is another way to present products to the maximum number of interested people.
---