Interlakokraska 2017 concluded at Expocentre Fairgrounds
The 21st edition of the Interlakokraska International Exhibition for Paints and Coatings has concluded at Expocentre Fairgrounds. It showcased new Russian and foreign developments in the field of paints and coating materials, raw materials and equipment. This year it occupied more than 3,500 sq m to welcome more than 200 companies from 25 countries.
Interlakokraska's associated events included the annual International Coatings Forum, organized by the Russian Coatings Journal and Expocentre AO, and supported by the Centrlack Association.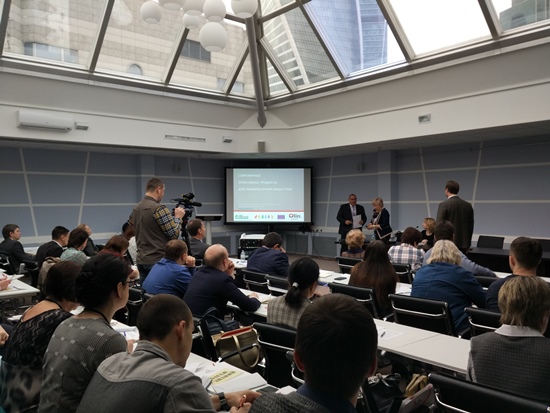 Today, the market of paints and coatings shows encouraging figures. "Growth is about 3%, though small, can be interpreted as an achievement in this country's current economic environment. After all, not all industries which use paints and coatings made any revenues in 2016," says head editor of the Coatings Journal Olga Andrutskaya. However, the industry's companies still have to reach pre-crisis levels of 2014.
The current global trends in the paint industry are mergers and acquisitions of large companies, and tightening of environmental regulations. It will no doubt influence the Russian paint market. Industry experts expect the increase in competition and demand for safe products. It especially concerns enterprises connected with food and services provided to large number of people.
See more at http://www.interlak-expo.ru/en
Press Service, Expocentre AO
---